Cracking the Codes
Code and Creativity 2.0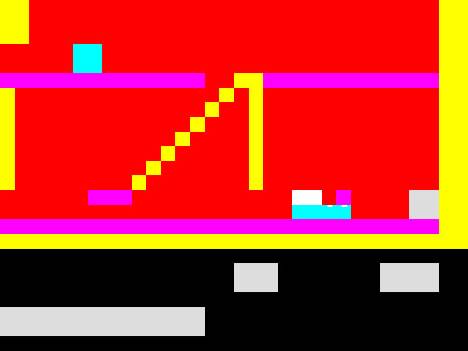 A Still Water / New Media program
Spring 2004
Still Water* at the University of Maine presents a series of special lectures and workshops from 25-29 April on the topic of code and creativity. Presenters at these events include world-renowned artists and innovators as well as our illustrious undergraduate and graduate students. Admission is free to all events.
The projects featured in "Cracking the Codes," the theme for this semester's Code and Creativity events, investigate ways to reveal or repurpose the underlying rules that govern media culture, from computer games to Islamic fashion to the book of love.
***Sunday 25 April***
"Free Cooperation" teleconference
11 am - 1:30 pm
Collaborative Media Lab, Fogler Library
UMaine faculty and students engage in an interactive teleconference with participants in SUNY-Buffalo's "Free Cooperation" conference.
Remote participants include Horit Herman Peled (Oranim College, Tel Aviv, Israel) on the problems of collaborating in a politically charged context; Marie-Christiane Mathieu (Laboratoire de poche, Montreal) on international online performance networks; Barbara Lattanzi (Smith College, Northampton, Massachusetts) on annotation software for streaming video; and Michael Frisch (SUNY - Buffalo) on database-driven oral history recording. Limited seating.
***Wednesday 28 April***
Maine Day
Cracking the Codes (part 1)
12:30-1:30 pm
Donald P. Corbett 107
UMaine graduate and undergraduate students present their visions of technological and social codes. Olney Atwell publishes a futuristic newspaper; Ersellia Ferron unveils Islamic women; Margaretha Haughwout rewrites the script of love; Terrence Lee lets workers set the terms of their employment; Chad Barrett, Matt James, and Ben Madore put viewers in charge of roving reporters; and Jerome Knope, Shaun Leeper, Tim Oliver, and Dave Phillips help students find tech-savvy collaborators.
Cracking the Codes (part 2)
1:30-2:30 pm
Donald P. Corbett 107
Acclaimed visiting artists and innovators crack game codes and narrative conventions. In a rare appearance on this side of the Atlantic, the Belgian/Dutch artist duo jodi present their inimitable perversions of the Apple operating system, the Quake computer game, and other mind-altering experiments in corrupted code. Graffiti artist turned net artist Eryk Salvaggio takes us on a tour of his ASCII art, net manifestos, and artistic reactions to 9-11. And Ryan Genz demos his "Directional Audio Interface," a headset for overlaying audio narrative on a real landscape.
***Thursday 29 April***
Tech tÉte-ł-tÉte
11am - 12:30 pm
Collaborative Media Lab, Fogler Library
In these small-scale workshops, visitors, faculty, and students share ideas and demo projects in an informal setting with laptops and wireless Internet access. Participants include jodi (Joan Heemskerk and Dirk Paesmans), Eryk Salvaggio, and Ryan Genz. Limited seating.
Visiting Artists and Innovators
Joan Heemskerk and Dirk Paesmans (http://jodi.org) are jodi, an artist duo from Amsterdam that is "almost synonymous with the exploration of the net interface as well as net.art itself," according to Steve Dietz of the Walker Art Center. jodi's media include Web sites, email lists, CD-ROMs, and computer games; recent exhibitions of their work have been mounted at New York's Eyebeam Atelier and Guggenheim Museum.
"Jodi.org removes the shimmering facade of the world wide web. There is no longer a seductive guise of glamorous sound bytes and Photoshop splendor. With regard to 'jodi.org' we find the 'organism' exposed. Raw, writhing, pixelated code, unruly windows, and routines sometimes crashing the browser. This is our baptism in information technologies."
--Cary Peppermint, Beyond Interface
"As artists who have chosen the web as their primary medium, they contribute one of the most achieved and sophisticated body of work to be found at this point."
--Benjamin Weil, San Francisco Museum of Modern Art/Eyebeam Atelier
"Successful in a much larger arena than the art world as it exists today, [jodi] reach a much larger interested audience in a much faster interval of time."
--G.H. Hovagimyan, Art Dirt
"An antidote to our obliviousness to interface standardization....a 'View Source' option that the browser's pull-down menu doesn't offer."
--Christiane Paul, Whitney Museum of American Art
"A smart, apoplectic depiction of internet deep structure run amok."
--Ebon Fisher, Beyond Interface
Eryk Salvaggio (http://salsabomb.com) is an Internet artist whose lo-tech approach packs a conceptual punch. A former graffiti artist and author of the controversial "Six Rules Towards A New Net.Art," Salvaggio writes for the "And Then" blog (http://www.one38.org/) out of his home in Ogunquit, Maine.
"The Harry Potter of the Digital Avant Garde."
--Pieter van Bogaert, in the Belgian Newspaper "TIJD"
"Eryk's [work is] like a vestige, a hazy but definite reminder of a wound, like a ghost pain. It's a short narrative dream, much like any painting or a short art film."
--Joy Garnett, Newsgrist.com
"Salvaggio demonstrates that it is possible for artists to respond to [political] events without succumbing either to sentimentality or to sensationalism."
--Matthew Mirapaul, The New York Times
Ryan Genz teaches anthropology and interaction design at Rockport College in Maine. His Embedded Theater project engages physical and immersive computing to change the way narrative is experienced. Genz is also a founding member of Cute Circuit interaction design lab, which lectures and delivers workshops in Canada, Turkey, and the USA.
*Still Water, a New Media program of the University of Maine at Orono, was founded in 2002 by Joline Blais and Jon Ippolito to promote network art and culture. Although the program's title derives from the name of a river that flows alongside the physical facility, "still water" also connotes the values electronic and cultural networks need to thrive. These include transparency, open access to ideas and code; variability, the capacity to morph into new configurations as the need arises; and stillness, a rare quality in today's frenetic culture but one demanded by any creative endeavor. Still Water is not a center--for a successful network has none--but a medium primed for the transmission of multiple waves of culture.
Image: jodi (Joan Heemskerk and Dirk Paesmans) JET SET WILLY Variations, 2002. Interactive BASIC code, ZX Spectrum computer, and audiocassette player. Courtesy of the artists.
For more information, please contact Joline Blais jblais@maine.edu, or Jon Ippolito jippolito@maine.edu